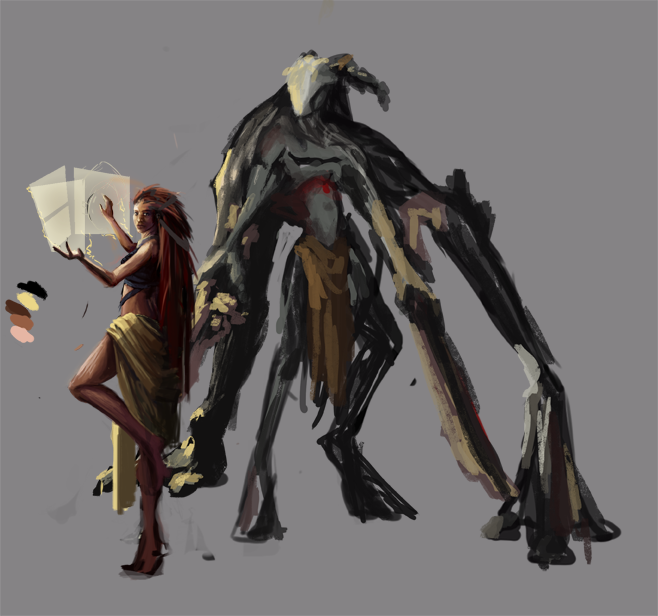 2nd wip for the Dominance War V Mini competition; I've been asking myself a lot of questions about the "mmo" character part of the challenge.
I feel like MMO characters should be able to visually show your characters "levelling up"  in my mind.  How on earth do I do that? How do I differentiate Race? Faction? My character is a player character…how will it move? How will it fight monsters? What sort of monsters will it fight? How will it navigate long distances?
I don't think I can fit all of that into one concept…but hey, the thought process is a good place to start, I think. Those are some questions I'm asking myself right now. Still trying to cull down what Matters. Anyway, here's the rough art!